---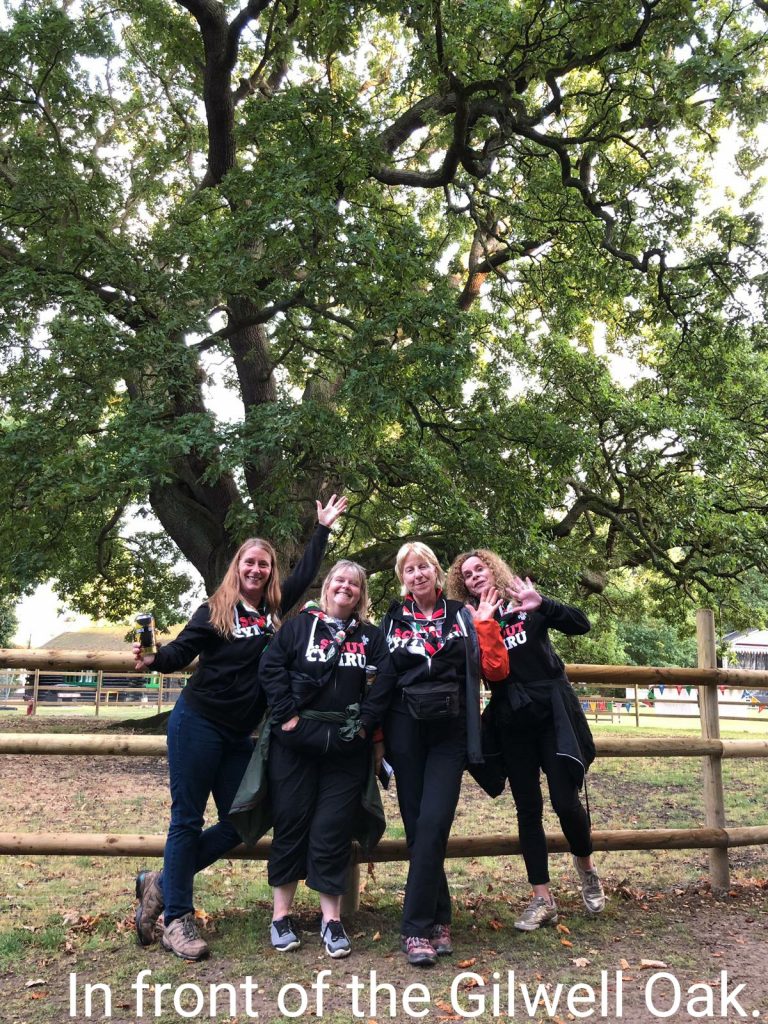 6-8th September 2019 was the date of the Gilwell Reunion. 4 lucky Leaders had a wonderful weekend exploring all that Gilwell Park and the Reunion had to offer. They had sunny days, fun, fellowship with Scout Leaders from around the world and a chance to sleep in without being disturbed by young scouts. But what is the Gilwell Reunion?
100 years of Gilwell Park
On the edge of a clearing in the woods, behind a bright white manor house on the edge of an ancient forest just outside London, stands The Gilwell Oak. Unbeknownst to many, this tree is deeply rooted in Scouting history, and remains a symbol of its growth. For 100 years, Scouts and adult volunteers from around the world have gathered beneath its boughs while undertaking training at Gilwell Park. If Brownsea Island – the site of Robert Baden-Powell's first camp for just 20 boys – is the birthplace of Scouting, then Gilwell Park is its lifelong home.
This year will mark 100 years since Gilwell Park opened and, in true Scouting style, the century of success will be celebrated with a variety of events at the historic site, exhibitions of Scouting souvenirs through the ages, and a wealth of information on Gilwell Park's heritage.
Gilwell Park was originally bought as a campsite in 1919, using donations from a Scottish Scout Commissioner who wanted to give East London Scouts some outdoor space for their activities. However, the First World War (1914-18) had lost the country thousands of young men, including over 5,000 Scouts and adult volunteers. A new generation of leaders was needed to guide the 200,000 strong youth membership, and so a training centre was established alongside the campsite at Gilwell. The first course ran in September 1919, and the occasion is commemorated every year with the infamous "Gilwell Reunion".
A century of success
The early training courses, led by Baden-Powell himself, taught leaders practical skills such as pioneering, campcraft, games, fieldwork and pathfinding – activities which remain at the heart of Scouting. One hundred years on, successful participants are still awarded the Wood Badge, which was originally made using beads from a Zulu necklace Baden-Powell picked up on his travels. The founder was determined that Scouting be open to all and believed that anyone could be a member if they had "a good stout heart". In 1982, on Scouting's 75th anniversary, Gilwell Park hosted Extoree '82 – the first international camp to offer equal access to all Scouts. In 1995, the Queen came to open a newly refurbished training centre and in 2001, Gilwell became the official HQ of The Scouting Association. In its first 100 years, Gilwell Park has gone from modest estate to state-of-the-art training and activity centre that welcomes more than 60,000 youngsters from across the globe every year.